Want a .com WordPress Website? In this article you will understand the complete process to get you new .com WordPress Website.
Having a website is essential for any business or individual looking to establish a strong online presence. And when it comes to building websites, WordPress is undoubtedly one of the most popular and powerful content management systems available. In this blog post, we will guide you on how to get your own .com WordPress website up and running.
Step 1: Choose a Domain Name
The first step to getting your .com WordPress website is to choose a domain name. Your domain name is the unique address that people will use to access your website. It should be short, memorable, and reflective of your brand or business. You can register a domain name through various domain registrars such as GoDaddy, Namecheap, or Bluehost.
Step 2: Select a Hosting Provider
Once you have a domain name, the next step is to select a hosting provider. A hosting provider will store your website's files and make them accessible to visitors. There are many hosting providers available, but for WordPress websites, we recommend using Hostinger.
Step 3: Install WordPress
After choosing a hosting provider, you can now install WordPress. Most hosting providers offer a one-click WordPress installation feature, making the process quick and straightforward. Simply log in to your hosting account, navigate to the control panel, and find the WordPress installation option. Follow the prompts, and within minutes, your WordPress website will be up and running.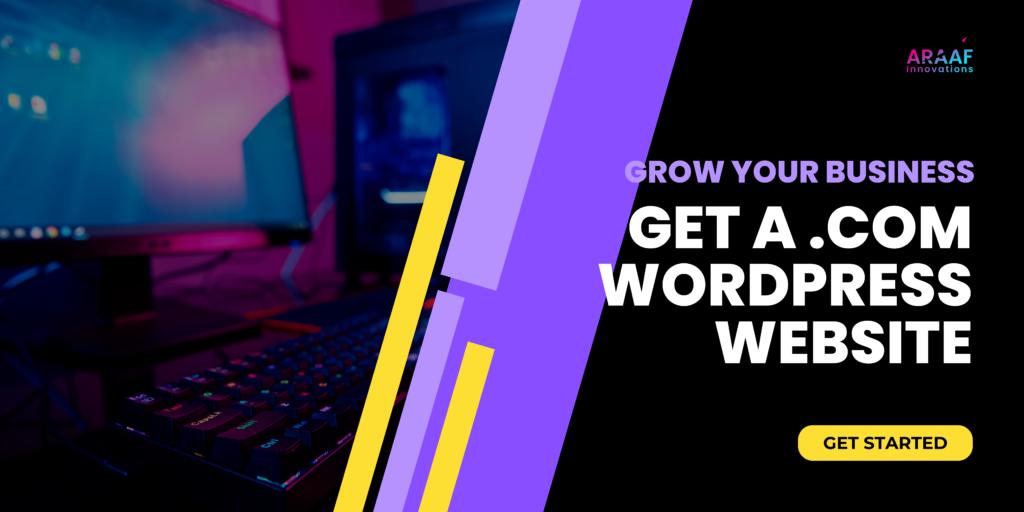 Step 4: Choose a Theme
Now that you have WordPress installed, it's time to choose a theme for your website. WordPress offers a wide range of free and premium themes that you can customize to suit your branding and design preferences. Browse through the available themes and select one that aligns with your website's purpose and aesthetics.
Step 5: Customize Your Website
With your theme selected, it's time to customize your website. WordPress comes with a user-friendly interface that allows you to easily modify various aspects of your website, including the layout, colors, fonts, and more. Take some time to familiarize yourself with the customization options and make your website uniquely yours.
Step 6: Add Essential Plugins
Plugins are extensions that add additional functionality to your WordPress website. Some essential plugins to consider include:
Yoast SEO: Helps optimize your website for search engines.
WooCommerce: Enables you to set up an online store.
Contact Form 7: Allows you to create and manage contact forms.
Jetpack: Provides various security, performance, and marketing features.
You can know more about plugIns here.
Step 7: Publish Your Content
With your website set up and customized, it's time to start publishing your content. Whether you're running a blog, showcasing products, or providing information, WordPress makes it easy to create and manage your content. Use the intuitive editor to write and format your posts or pages, and add images, videos, and other media to enhance your content.
Step 8: Optimize for SEO
To ensure your website ranks well in search engine results, it's important to optimize it for SEO (search engine optimization). This involves using relevant keywords, optimizing your meta tags and descriptions, creating high-quality content, and building backlinks. Consider using the Yoast SEO plugin mentioned earlier to help you optimize your website.
Get Your .com WordPress Website Today!
Now that you know the steps to get your own .com WordPress website, it's time to take action. At our company, we are currently offering WordPress websites starting from 30,000 INR only. Don't miss out on this great opportunity to establish your online presence and reach a wider audience. Contact us today to get started!